Freelancer and contractor insurance
Getting a Quote

Four Easy Steps Step One

Get a quote

We begin with the basics. This is the section where you tell us what you need. We offer a standard level of cover in our policy package, including professional indemnity, public liability and employers' liability cover, but you can customise this in accordance with your requirements. We'll also take a few details from you here, including key personal information (like your phone number and your email address) and the industry you work in. Once you've done that, you'll receive a quote and an initial email. Step Two

Important bits

Stage two. This is where you'll need to answer a few key questions. You'll get to select the date you want your policy to start, and then we'll just ask about the important bits – any employees you might have, and some claim and insurance history. After that there are a few short statements to read (like the Duty of Disclosure) and then you're already half way through the process. Just like that. Easy! Step Three

About you

The penultimate step. This is the stage where you tell us about your company. It'll include the details of your business – your business type, your company's registration number, and your business address and contact information. You'll be prompted to set a password here too – make sure it's one you'll remember! It'll allow you to access your policy details, as well as managing your policy online. Almost there. Step Four

Payment

You've made it. All the t's are crossed, and all the i's are dotted. The final stage in the purchasing process is providing your payment details. You can choose to pay either by debit card, credit card or by setting up a Direct Debit. Once payment has been confirmed you'll be taken to a confirmation page with your policy number on, and you'll be emailed all of the relevant documentation within a few minutes. In four easy steps you'll have access to one of the most comprehensive freelance insurance packages on the market. Oh, and one more thing - if you refer a friend to Kingsbridge you'll receive a £40 Amazon gift certificate from us just to say thanks.
Testimonials
"Very efficient service and easy to talk to."
25th June 2015

"GOOD SERVICE"
25th June 2015

"Everything done very professionall"
25th June 2015

"Some issues with website had to call to secure quote and insurance."
25th June 2015

"Easy to purchase, good follow-up post-quote"
23rd June 2015

Blog

Latest Articles
What changes would contractors like to see under the new Conservative government?
The official State Opening of Parliament took place on Wednesday 27th May, with the …
Read the article

Read more articles
Accreditations and Affiliations

A trusted badge of quality, recognising the importance that recruitment suppliers play to the recruitment profession, and sharing a commitment to excellence.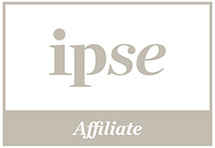 The largest association of independent professionals; representing contractors and freelancers from each area of the market.

The leading professional body for the financial services sector, dedicated to promoting higher standards of technical competence, integrity and business capability.