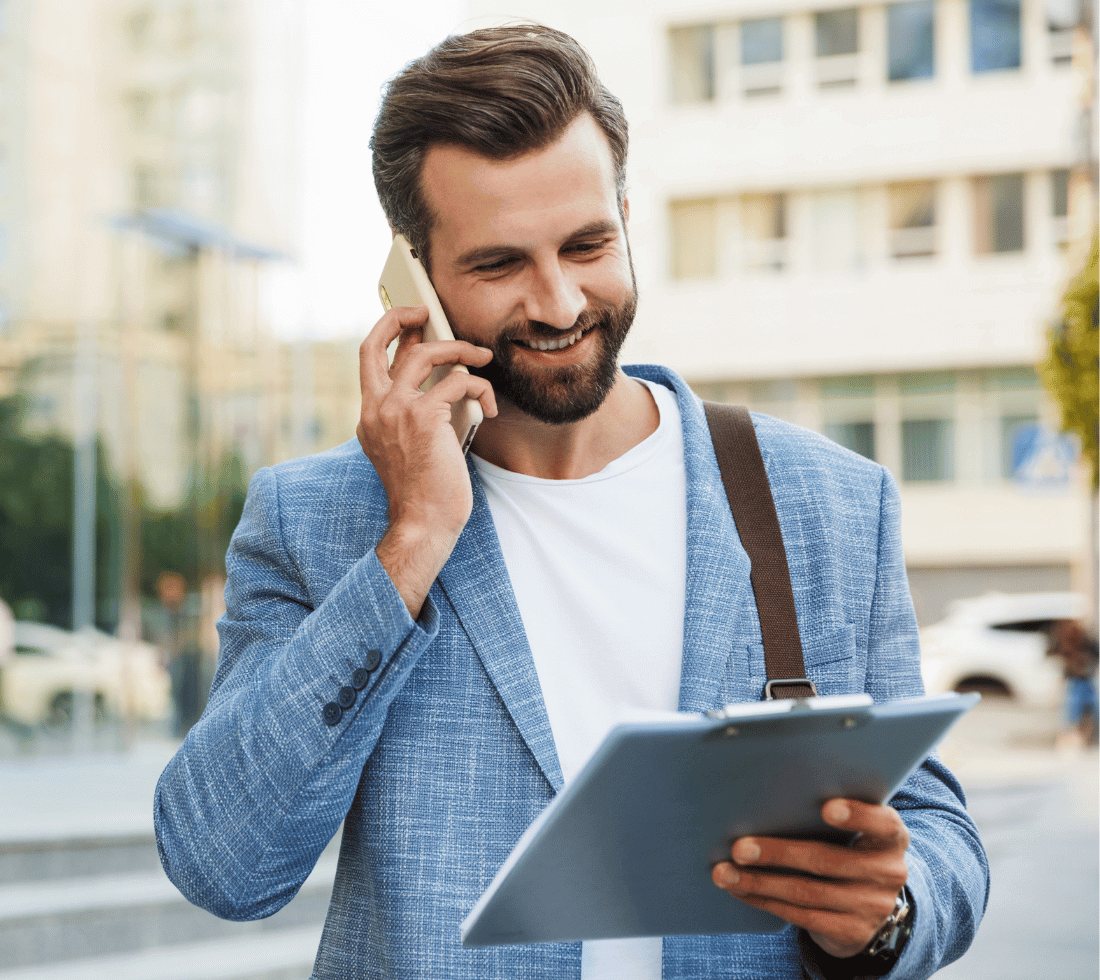 Whether you're new to the contracting game or a self-employed professional with years of experience under your belt, Kingsbridge is here to make sure that you don't have to go it alone.
Being a contractor is all about having freedom, flexibility and independence. But it can leave you exposed. With Kingsbridge, you don't have to shoulder the risks all by yourself. Our great value and comprehensive business insurance package for contractors can step in to meet the requirements of your contracts and to be there as a failsafe if the unexpected happens.
We're experienced and knowledgeable, and our products are tailored to the needs of contractors like you. Simply put; we'll have your back and be there if things go wrong, leaving you to focus on doing what you do best.
Comprehensive insurance package
Our full cover Contractor Insurance package has been specifically tailored to meet the demands of the contracting landscape. Our policy offers five insurance products for contractors in one simple, compliant, comprehensive package:
Professional Indemnity

Professional Indemnity

Professional indemnity protects you from the financial consequences of professional negligence. This includes giving bad advice to making a mistake during your work. This policy will cover your legal defence costs and any damages awards to the claimant.

Public Liability

Public Liability

Public liability insurance provides cover when a third party is injured or their property is damaged due to the actions of a limited company contractor or business. It will cover the costs of any damages awarded, as well as any related legal fees, costs, or expenses.

Employers' Liability

Employers' Liability

For some businesses, holding employers' liability insurance is a legal requirement. The employers' liability legislation requires all employers to provide legal liability cover for their employees in case they suffer injury as a result of their activities at work.

This could be if you employ a spouse or close family member in an administrative or clerical role. A level of employers' liability insurance is often stipulated in contracts from agencies and end clients, along with public liability and professional indemnity limits.

Directors' and Officers' Liability

Directors' and Officers' Liability

As a self-employed professional contractor and director of your own company, you can be held personally liable for a number of offences related to the running of your business, such as financial mismanagement or grievances.

If someone thinks you've not been playing by the rules then they can take legal action against you. Directors' and officers' liability will provide cover for legal defence costs and protect your financial assets.

Personal Accident Cover

Personal Accident Cover

Contractors who are injured whilst working can experience a significant financial loss. Personal accident cover from Kingsbridge will pay up to £500 a week whilst you recuperate. On top of that, should your accident leave you with a permanent disability, or cause your death, a lump sum up to £100,000 would be paid out.

Our comprehensive package policy includes personal accident cover as standard. Please note that some policies, such as our trades policy and some lower-level package policies, do not include personal accident cover. In some cases, this can be added for an additional charge. You can check your cover in your policy documents or by contacting us.
What should I consider?
There's a lot to love about contractor life. You choose your hours, set your own rates, and work on the projects that interest you. But it's also important to be aware of the risks that you shoulder when you go it alone. You could be vulnerable to financial loss and legal repercussions if any of the following questions apply to you:
Do I give professional advice?
Will I get paid if I'm injured at work?
Do I employ my spouse?
Do I visit my clients' premises?
Do my clients visit me?
Do I have legal duties operating a limited company?
Do I need funds to defend against any actions made against me; even unfounded ones?
Kingsbridge's comprehensive insurance package for contractors is designed to ensure that you're protected and covered against all of these risks, and many more.
Our cover will make sure you are legally and financially secured against common risks in business, while also fulfilling your contractual obligations to your agency or clients with regards to liability.