Kingsbridge hosts highly successful Industry Insight panel event
It has been a full year since the IR35 reforms were rolled out for the private sector – something that has had major ramifications for recruiters, contractors, end clients and the wider UK economy.
The 2022 Industry Insight event hosted by Kingsbridge brought together industry experts from across the tax, IR35 and recruitment fields, offering the chance for a frank discussion about how the reforms have affected the industry, and where things go from here.
Taking place on the morning of the 18th May 2022, Kingsbridge welcomed a selection of guests to Searcys at The Gherkin in central London. With a panel of five leading experts in place, questions were asked, and insight provided in what was a highly successful and engaging event.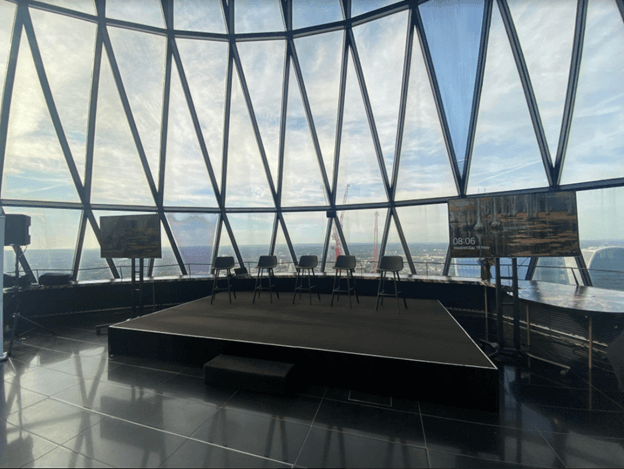 The Industry Insight panel featured:
Tania Bowers, Global Public Policy Director, APSCo
Andy Chamberlain, Director of Policy, IPSE
Andy Vessey, Head of Tax, Kingsbridge
Gavin Tagg, Senior Vice President, Adecco Group
Ann Swain, CEO, APSCo
(Further information on the five panelists is available at the bottom of this article.)
Following introductions to the panel by Ann Swain, the floor was opened up and a number of pertinent questions were posed to the five panelists.
To start, an important question that was likely on the mind of all attendees was asked. This was regarding what could be taken from the first 12 months since the IR35 reforms came into play in the private sector.
"True to their word, HMRC has spent 12 months educating and supporting businesses with the off payroll," answered Andy Vessey. "We haven't seen a lot of compliance activities, and I am not aware of any companies that have been subject to a compliance inquiry. HMRC did issue letters to the oil and gas and financial sectors and said 'check your thinking' in August 2021, but there has been no publicity after that. This is not overly surprising, as in my experience, HMRC lets new legislation bed down before really ramping up activity, which I expect to happen possibly next year."
Vessey added that within the contractor realm HMRC has been ramping up activity, with many umbrella companies under review.
Gavin Tagg was then asked what has changed in the past year from a recruitment perspective.
"It seems our clients got all their processes in place prior to the changing legislation being introduced," Tagg said. "Many clients have taken a very, very cautious approach, with some issuing blanket bans for PSC contractors due to perceived risk. However, this has brought about a skill shortage, with companies finding themselves either having to pay suitable candidates what they desire or having to look for other ways to meet the skills gap. This is causing some companies to reconsider things like blanket bans."
With Kingsbridge research indicating that 66% of contractors would refuse to take a role falling within IR35, Andy Chamberlain was asked what the feeling among contractors was like at the moment.
"Contractors did not welcome the reform changes," Chamberlain answered. "Contractors have been used to dealing with IR35 off their own backs, taking steps to determine whether or not they fall inside or outside IR35 and taking insurance policies out from companies like Kingsbridge to protect themselves just in case. The sentiment now is generally one of resentment at the fact that the end client is making a new determination on this, and contractors often disagree with that determination. Clients want to use contractors, contractors want to work, but the legislation changes have made it a very difficult year for both sides."
Tania Bowers was asked about how the recruitment market has changed, saying that the market was generally well prepared by the time the reforms came in.
"However, recruiters have found that clients were not as well prepared, posing a major challenge," she explained. "Negotiating complex rules is tricky, but those who have managed best are those who have upskilled themselves. This meant recruiters who are not relying on the client to make the SDS decision, and were able to guide the client working with partners such as Kingsbridge, have been in a better position. We have also seen contractors make a major move to umbrella companies throughout the past 12 months."
A Kingsbridge customer who operates a payroll business asked about potential liability for recruitment businesses who are not doing IR35 status determinations and making the appropriate tests.
"If a recruitment company is the fee payer then the buck stops with them for the payment of NI and tax," said Vessey. "The legislation is clear on that, so if they are not making sure they are following the status determinations, then they are failing to take reasonable care."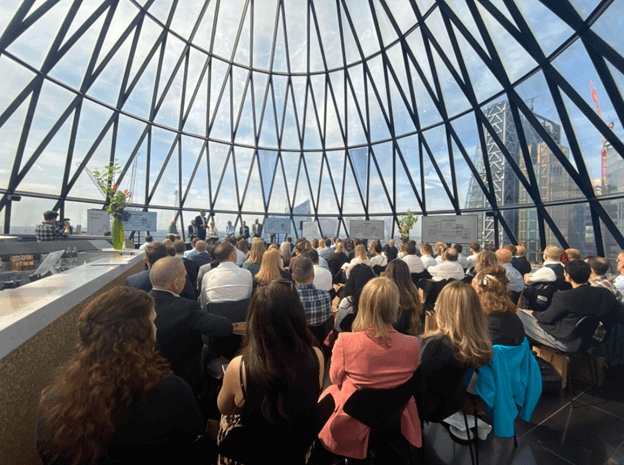 There was then a discussion around the definition of 'reasonable care', with Tania Bowers confirming that this term is currently being looked into and reviewed by HMRC.
A big question then asked was whether or not HMRC thinks the IR35 reform has been successful, particularly given so many contractors have moved to umbrella companies.
"I think they probably do," said Andy Chamberlain. "If their aim was to get more people on the payroll, then that has happened. In our opinion, more workers than necessary are now on payrolls."
Andy Vessey added that HMRC have convinced themselves that the reforms work, and they were always going to do so. "It's now much better from a compliance and staffing point of view for HMRC. Rather than investigate individual contractors, they have them all grouped and sat in one place. This makes it easier to target the contractors and yield from it." Vessey predicted that this will broaden again in the coming years.
A question was asked about how often status determinations needed to be reassessed, with Vessey answering that this should happen when there is a significant change in a person's working practises, and that it is important there is a system in place to flag when this occurs. Without a significant change, Vessey advised reassessing every 12 months to flag any material changes should suffice.
Whether big players were feeling threatened in the market was another point of discussion, but Andy Chamberlain said that there has been little by way of enforcement from HMRC as of yet. He did suspect that they will start with some big players at some point, something Tania Bowers agreed with, with particular assignments at large clients starting to be looked at. Gavin Tagg added that at Adecco Group, they are starting to feel a little under the microscope.
A particularly pertinent question was asked by a worker at an IT company regarding clients who have blanket bans on using PSCs. When asked on how to advise these clients and where to go for advice, Gavin Tagg answered that persistence and explaining that there is another answer is the way to go, as well as encouraging regular reviews of such decisions.
"It's about having conversations at the right levels, asking the right questions, and encouraging clients to not take such a risk-averse approach," said Tagg. "We understand the fear at client level at Adecco, but what we are in the process of doing is partnering with Kingsbridge in order to be able to say to all our clients: 'If you take an outside IR35 contractor through any of the Adecco trading companies, that contractor will be covered by a policy of insurance paid for by Adecco.' We are able to say that we have something in place which allows a client to make a decision in the knowledge that there is no risk to them. That is certainly something that gets your foot in the door."
Additional questions covering everything from the role of long-term contracts to where to get the right information on blanket bans were asked from attendees, with lively discussion and informative responses the flavour of the day.
The event concluded with an update from Andy Robinson, Kingsbridge's Commercial Director, on the Kingsbridge Status Tool. Having completed more than 40,000 IR35 status assessments since the inception of the private sector IR35 reform, Kingsbridge's Status Tool has become a vital part of thousands of supply chains. A series of updates have been made to the tool following feedback and recommendation from users, and the Kingsbridge team is delighted to update this integral piece of technology for determining IR35 status.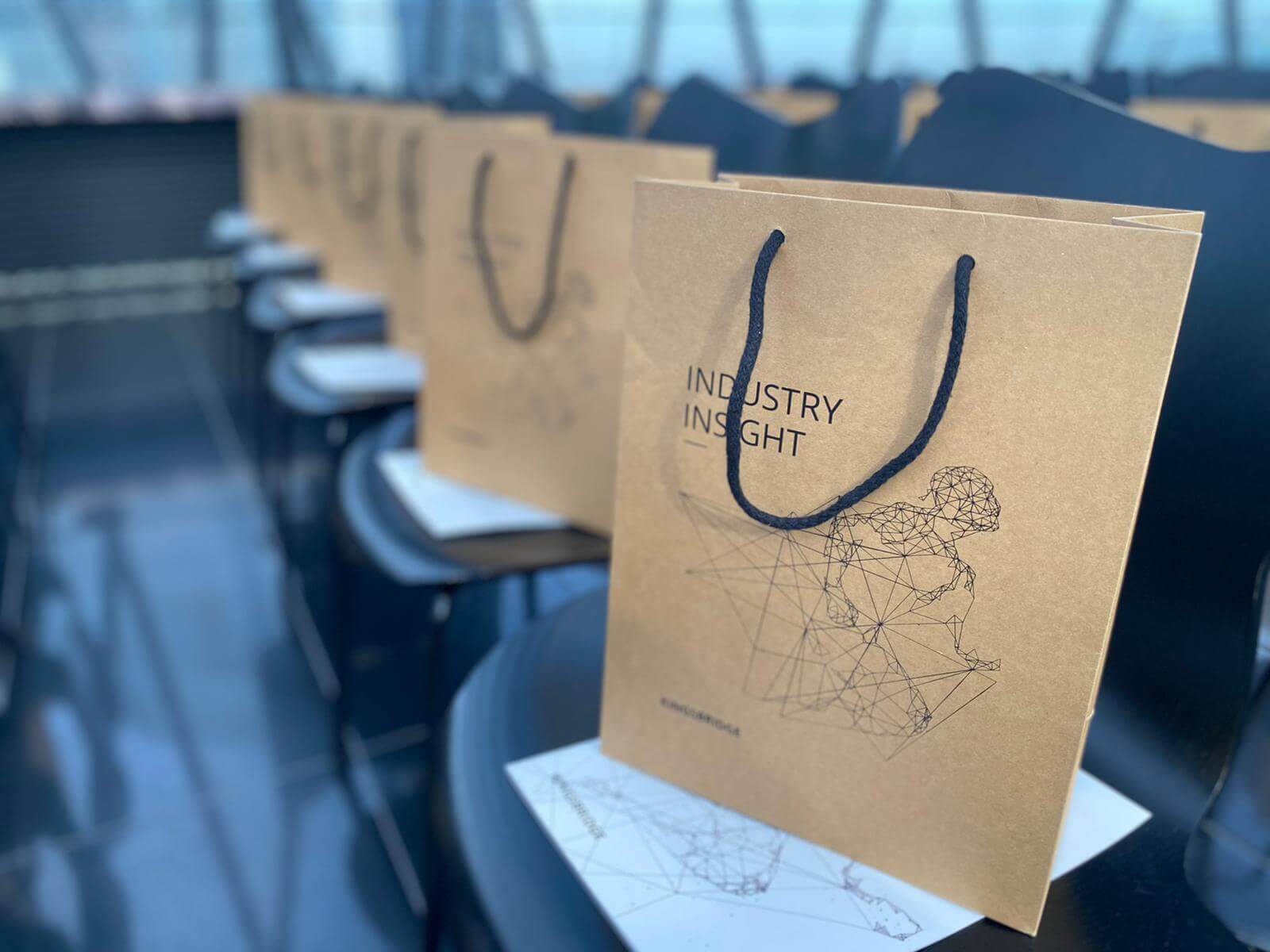 "The annual Kingsbridge Industry Insight event was a great success with lots of interesting questions and plenty of insight shared," said Andy Robinson. "In such a special venue, the opportunity to discuss the past 12 months and where IR35 may be going was very valuable. Our thanks go to the panelists and everybody who attended and helped make the 2022 Industry Insight event a triumph."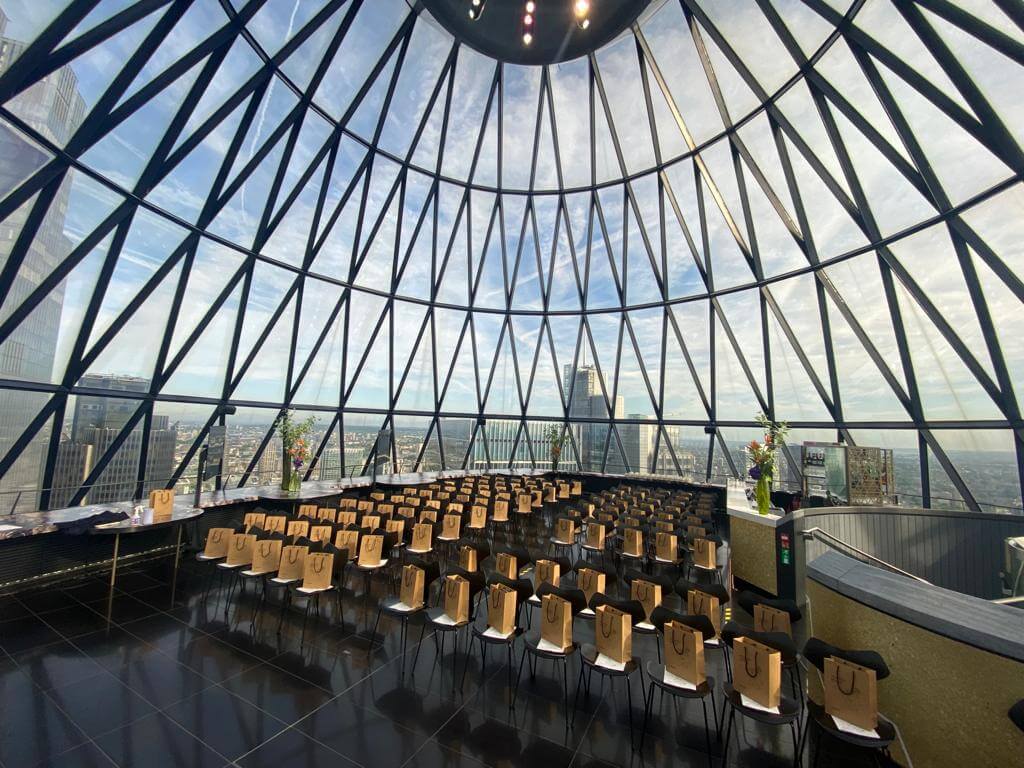 Panelist Biographies:
Tania Bowers
Global Public Policy Director, APSCo
Tania is APSCo's Global Public Policy Director. She is a solicitor who has worked exclusively in the professional staffing sector since 1999, joining APSCo in 2016 as General Counsel and Head of Public Policy. She is an expert on the recruitment supply chain and sits on HMRC's IR35 Forum. As Public Policy Director, Tania represents our members' interests in meetings and communications with Government departments, Ministers, MPs and other interested stakeholders.
Andy Chamberlain
Director of Policy, IPSE
Andy is responsible for IPSE's policy work and has a special interest in labour market changes, employment status, IR35, Making Tax Digital and fair commercial terms for the self-employed.
At the onset of the coronavirus pandemic, Andy has campaigned for financial support for the self-employed. IPSE was instrumental in setting up the Self-Employed Income Support Scheme (SEISS) and then went on to lobby for the inclusion of all self-employed in that scheme. In March 2021, the scheme was extended to include a further 600,000 individuals that were previously ineligible.
IPSE is the largest association of independent professionals in Europe, representing over 12,000 freelancers, contractors and consultants from every sector of the economy. It's a not-for-profit organisation, owned and run by its members.
Andy Vessey
Head of Tax, Kingsbridge
Andy has 38 years of tax experience and specialises in employment status matters. He has been involved with IR35 since its introduction in 2000. Andy is widely recognised as one of the UK's foremost IR35 experts, having personally defended more than 500 IR35 cases, the overwhelming majority of which he has won.

Gavin Tagg
Senior Vice President, Adecco Group
Gavin originally trained as a criminal barrister, completing his pupillage in September 1998. He moved into commercial law in April 1999, taking the in-house lawyer role at Volt Europe and then joining Best International Group as Group Legal Counsel and Company Secretary in June 2000. Best International was purchased by Spring Group plc in 2003 and Gavin retained his role in the merged business, all the way through to November 2009 shortly after an acquisition by the Adecco Group. Gavin then pursued a consultancy career and rejoined the Adecco Group to head up the Legal department in July 2013. Gavin oversees and manages all Legal divisions (Commercial Services, Employment & Regulatory, Litigation, International Tax & Compliance and Company Secretariat). He is also the Regional Head of Compliance for the UK and Ireland business, and has management over the Business Assurance, Business Process, Health and Safety and Corporate Governance and Sustainability teams. Gavin also chairs the Adecco Group's Health and Safety, Environmental and Risk Committees in the UK and Ireland.
Ann Swain
CEO, APSCo
Ann is founder and Global CEO of APSCo, an international trade body representing the professional recruitment sector with operations in the UK, Germany, Australia and across South East Asia. She has over thirty years' recruitment experience including time as UK Sales Director of multinational staffing firms and Managing Director of recruitment training company Learning Curve before establishing APSCo in 1999. In 2009, she was honoured to receive a fellowship from the NSPCC and in 2018, received the prestigious Leadership Award from the Trade Association Forum. Ann currently features in the SIA 'Global Power 50' list of the most influential women in international recruitment. She is also one of the select recruitment sector leaders to have made the Staffing Industry Analyst Hall of Fame, which celebrates individuals in the recruitment field whose accomplishments, dedication and drive are making a difference to work today, and to what work will look like in the future. Ann is an acknowledged thought leader and her articles feature regularly in the national and recruitment media. An award-winning business leader and inspirational keynote speaker, she is also the co-author of the best-selling 'Professional Recruiter's Handbook'.
---
Related articles